How to Direct export template to Klaviyo using Maool
we will show you how you can integrate Maool with Klaviyo for one click email export to Klaviyo.
1. Design Your email in maool editor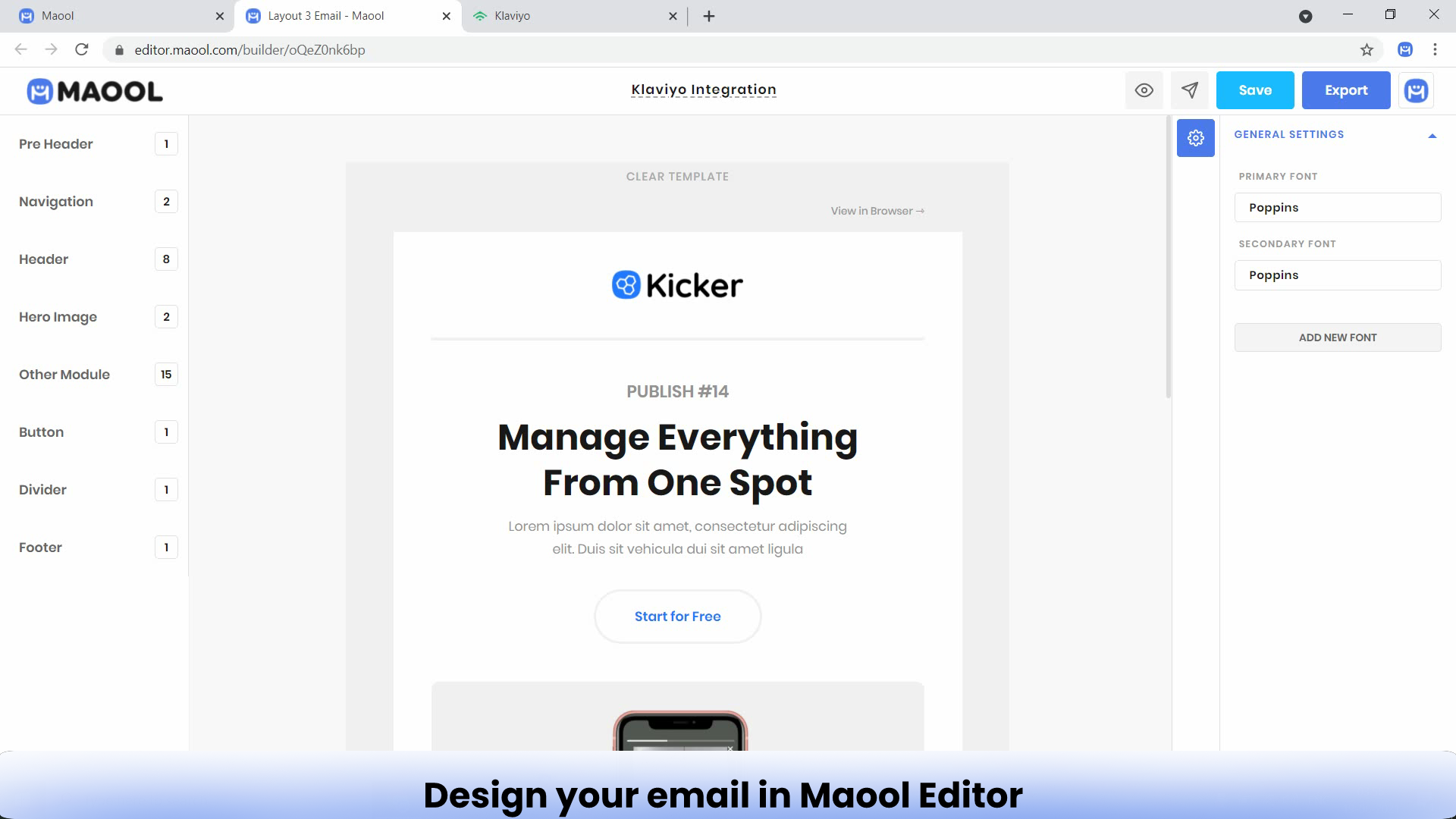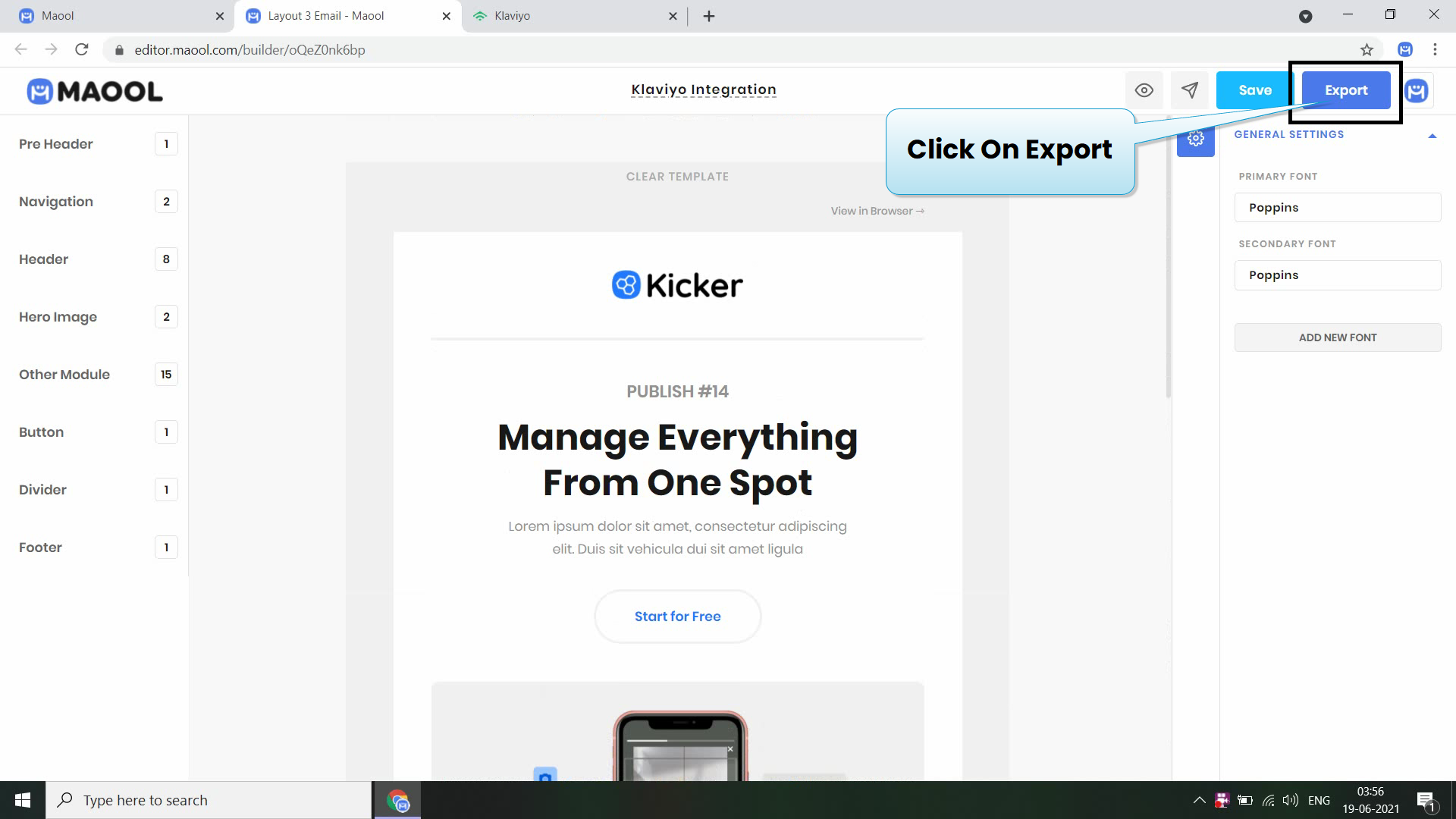 then direct click on Klaviyo
then You need klaviyo API key for direct Export of Email template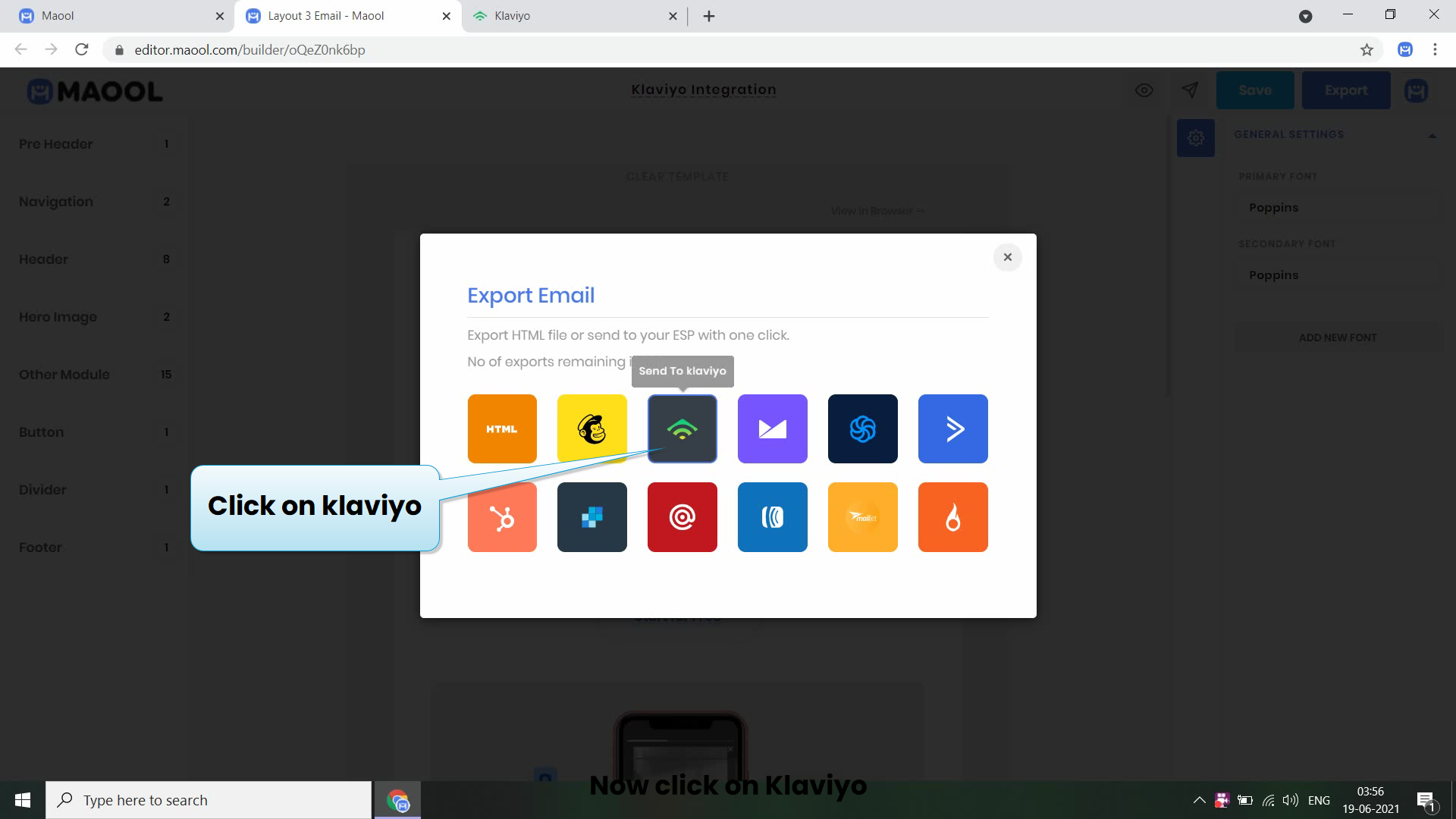 for API key visit Klaviyo and login to your Account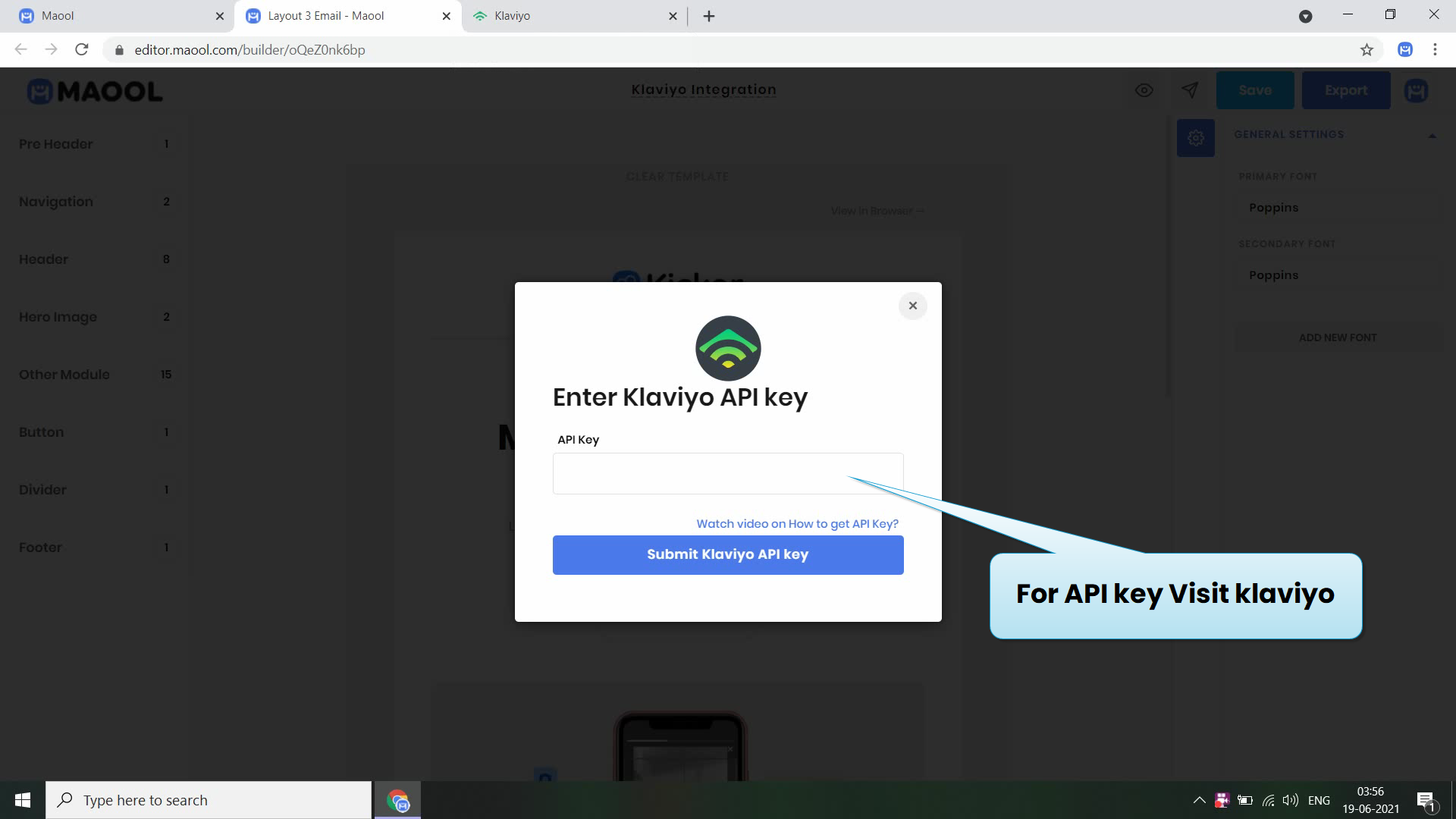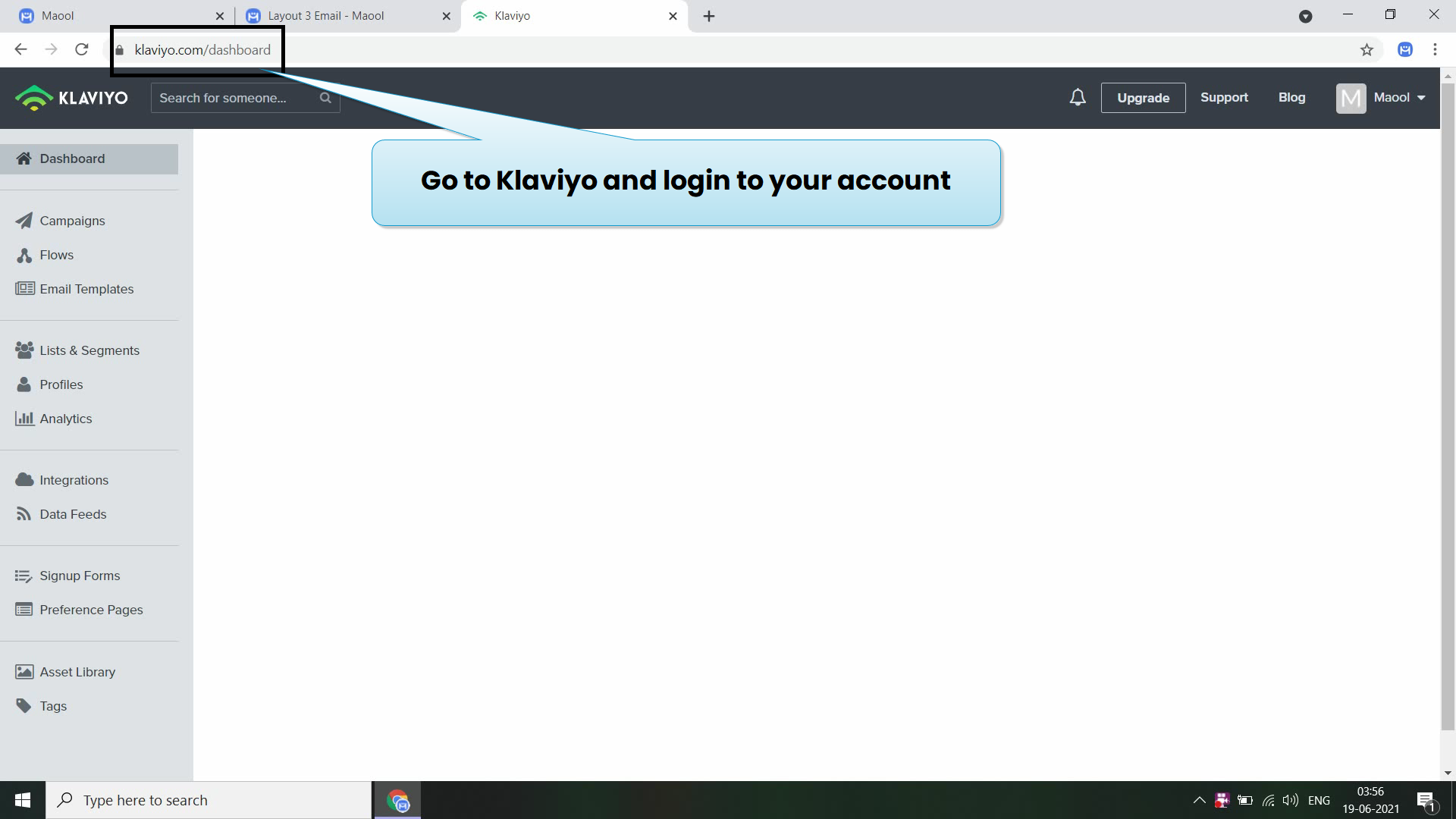 Now Click on Account on top right corner.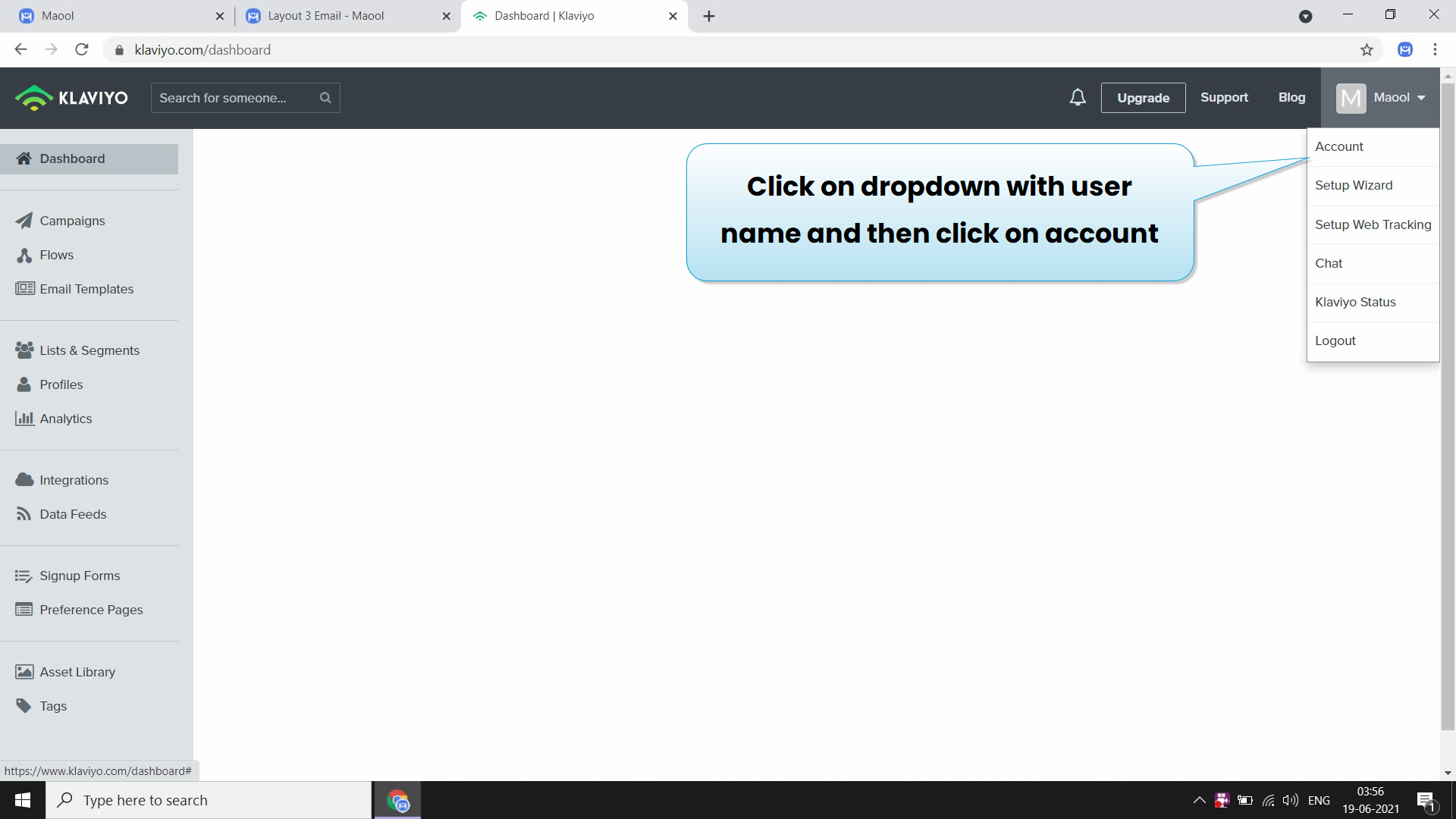 then click on setting dropdown You see API key click on that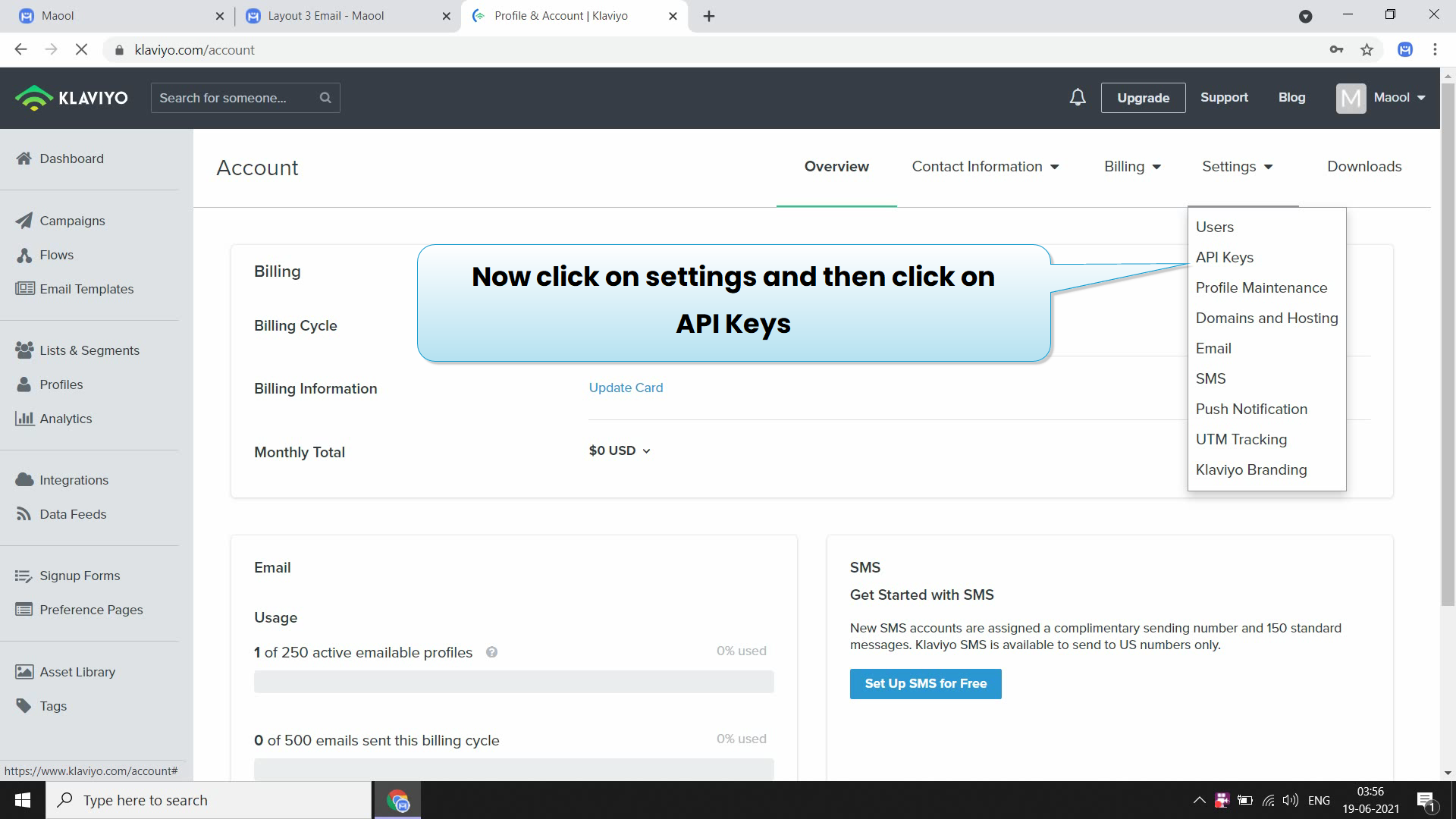 after that click on create private key and assign name whatever you want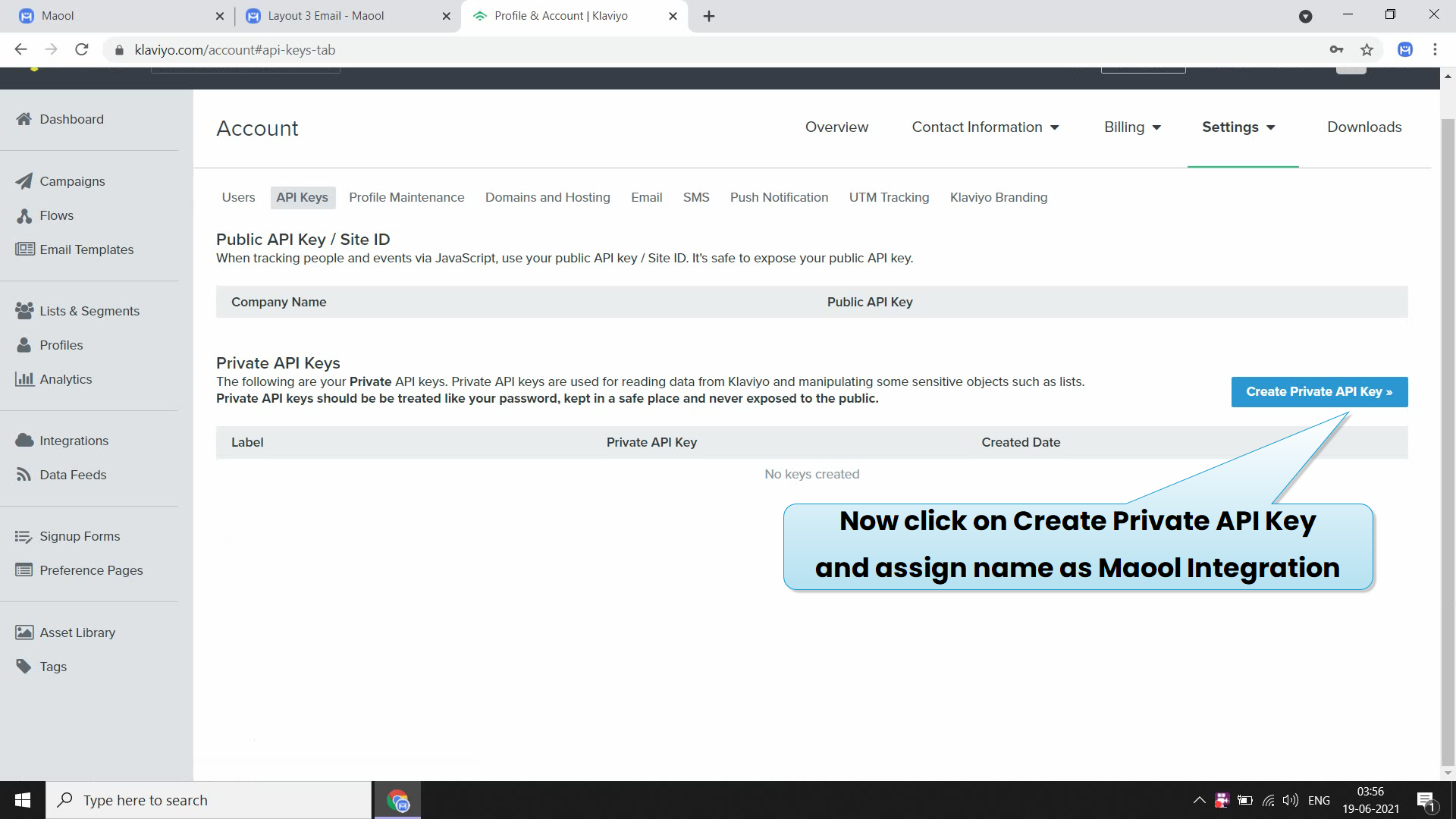 then click on eye icon under private key and copy the API key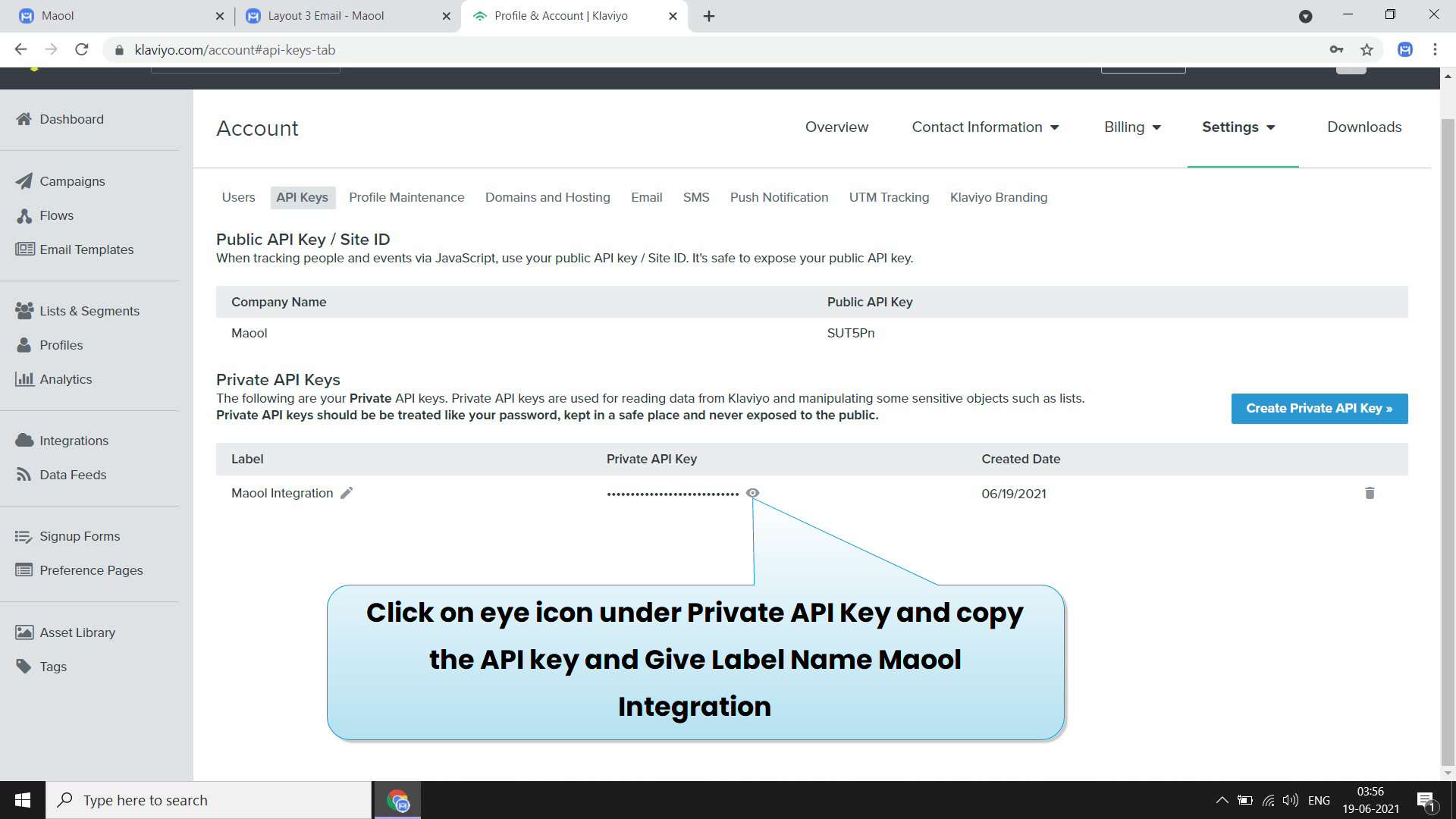 then paste the API key you copied from klaviyo and then click on submit Button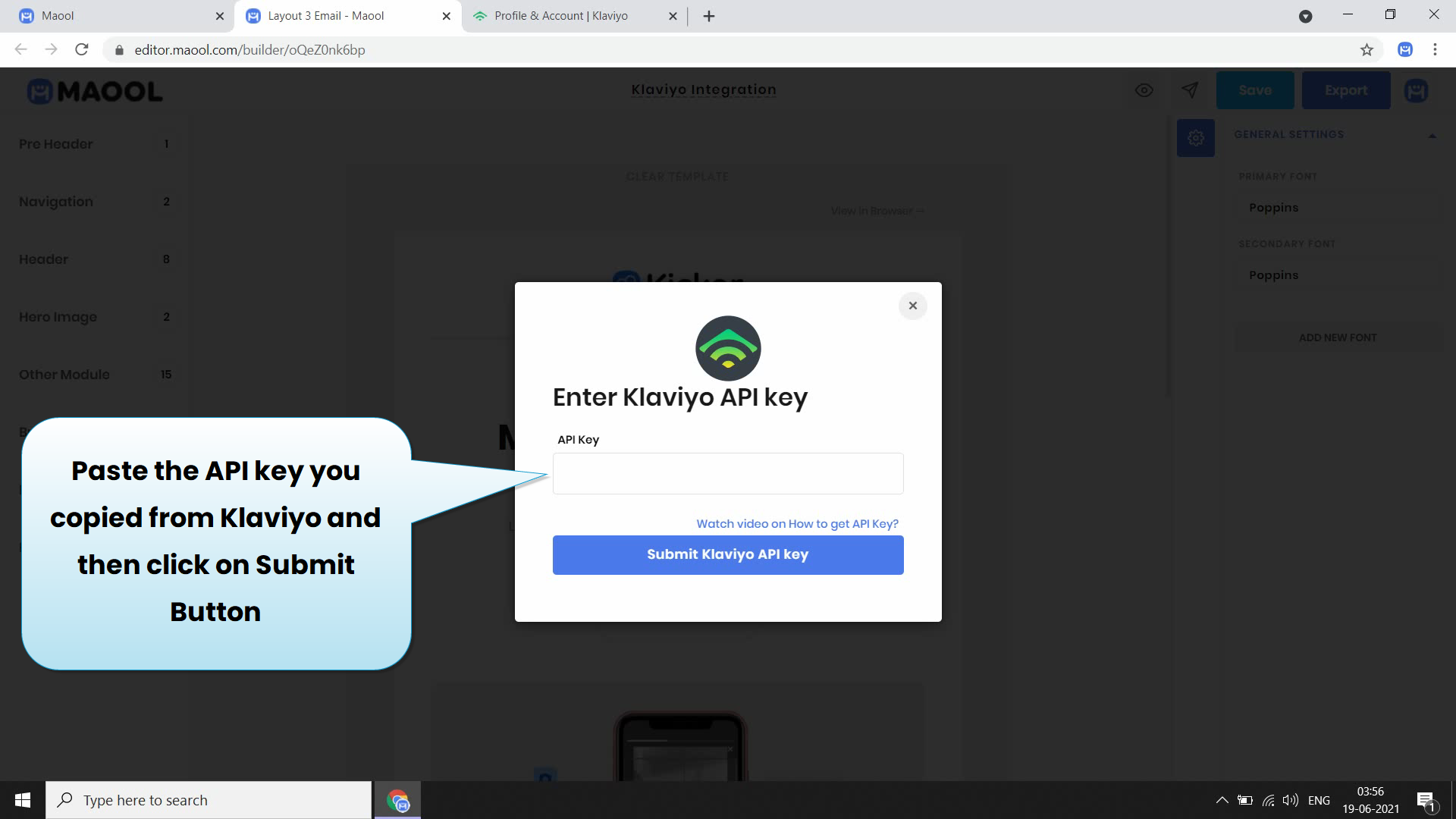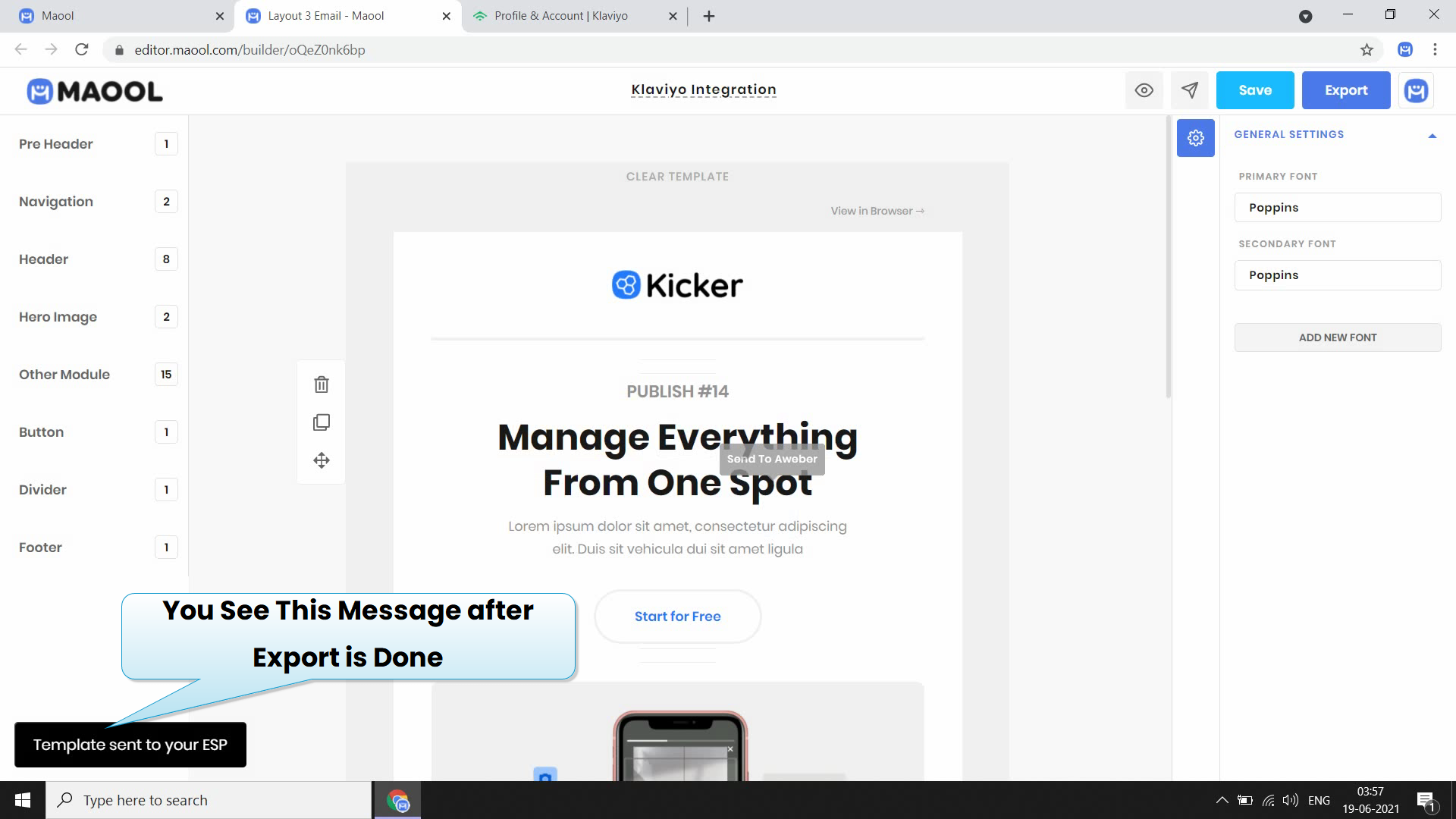 Now go to klaviyo and then click on email templates in left sidebar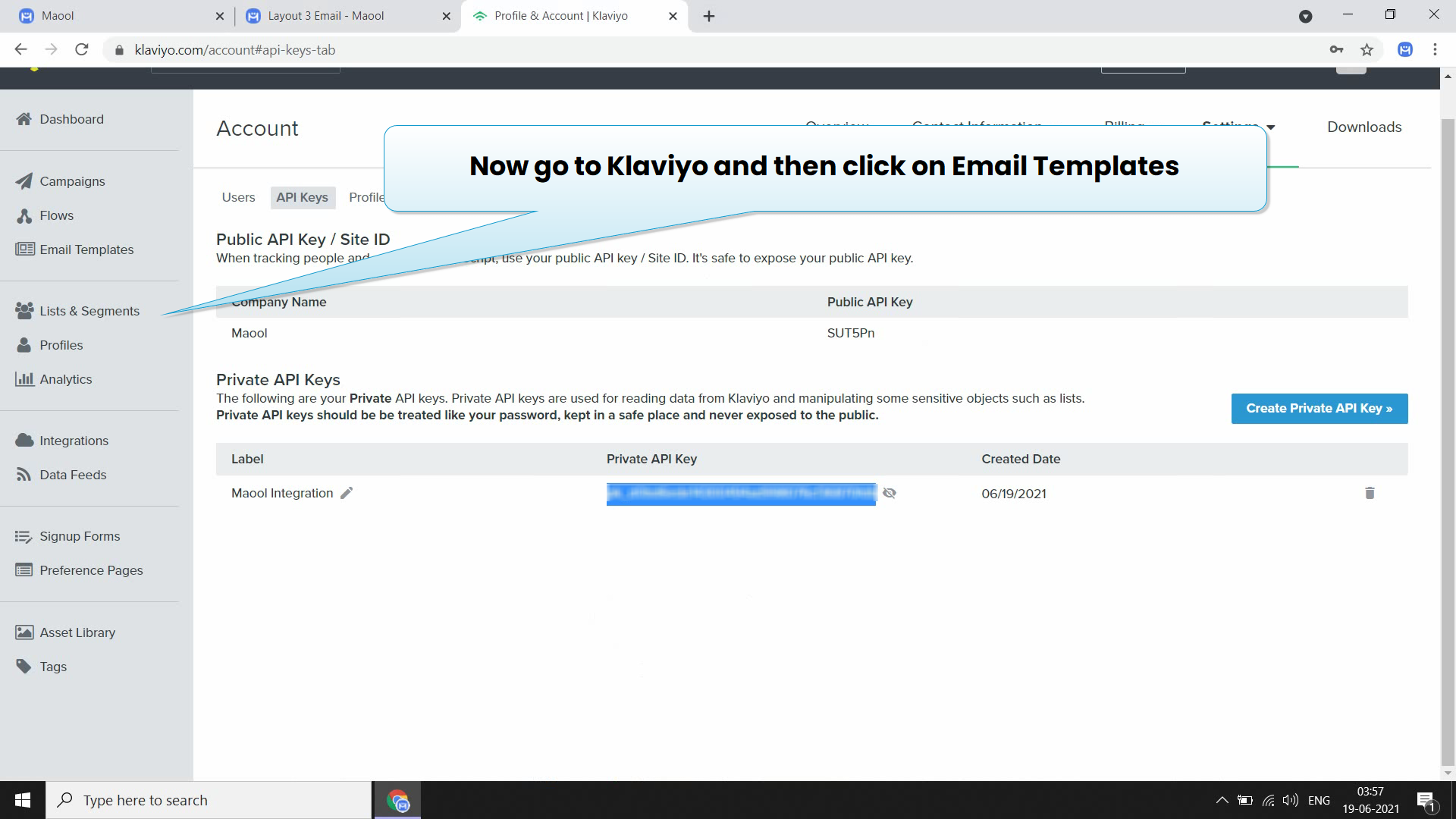 here you will find all your exported email templates