Import template to Vertical Response
we will show you how you can import a custom HTML email template from Maool to Vertical Response.
1. Design your email in maool editor and then click on Export
Make a template for yourself in maool editor. This is how mine looks: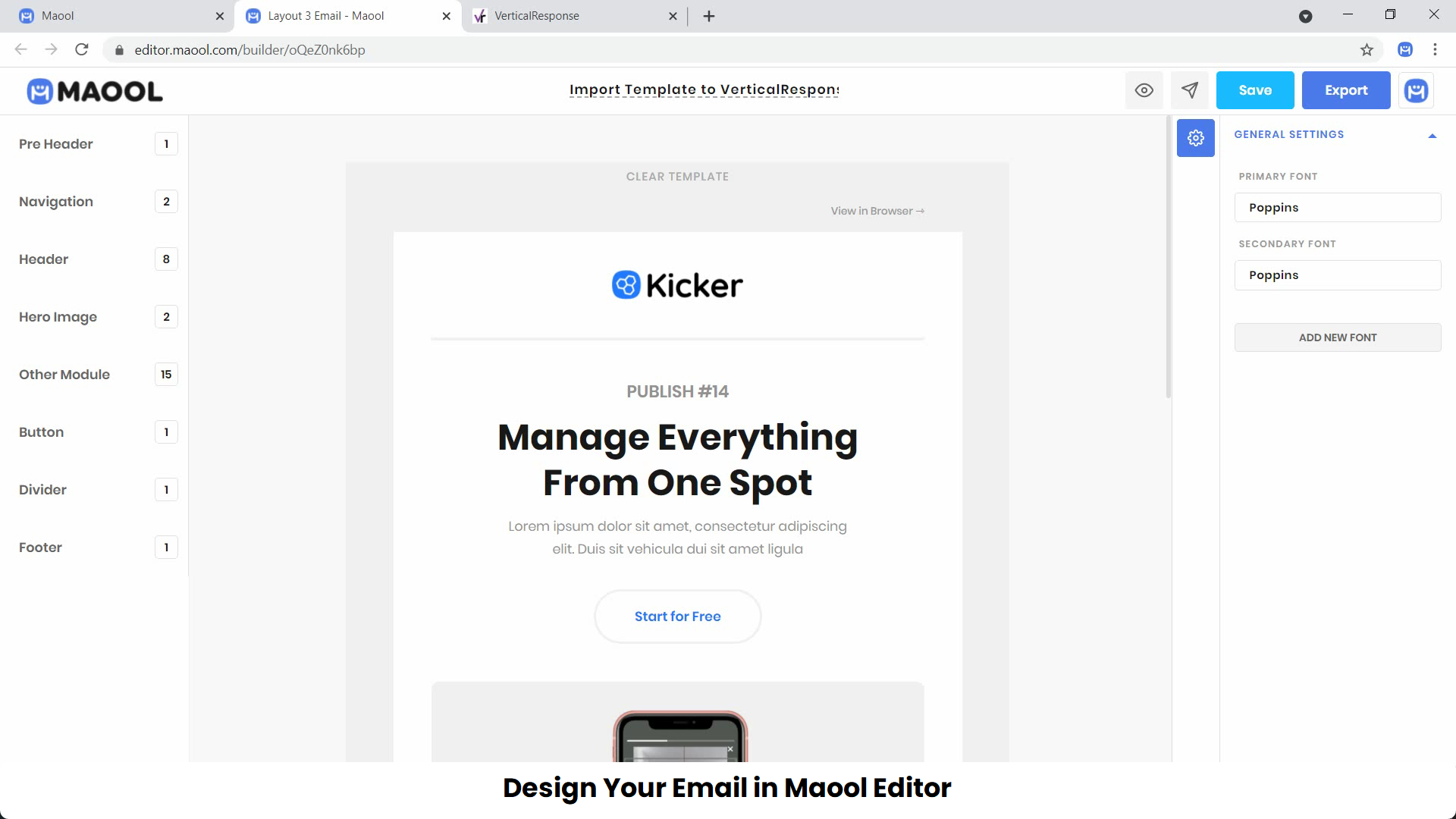 Next, we want to export this and use the HTML code that's generated
In the top right corner of the app, press "Export"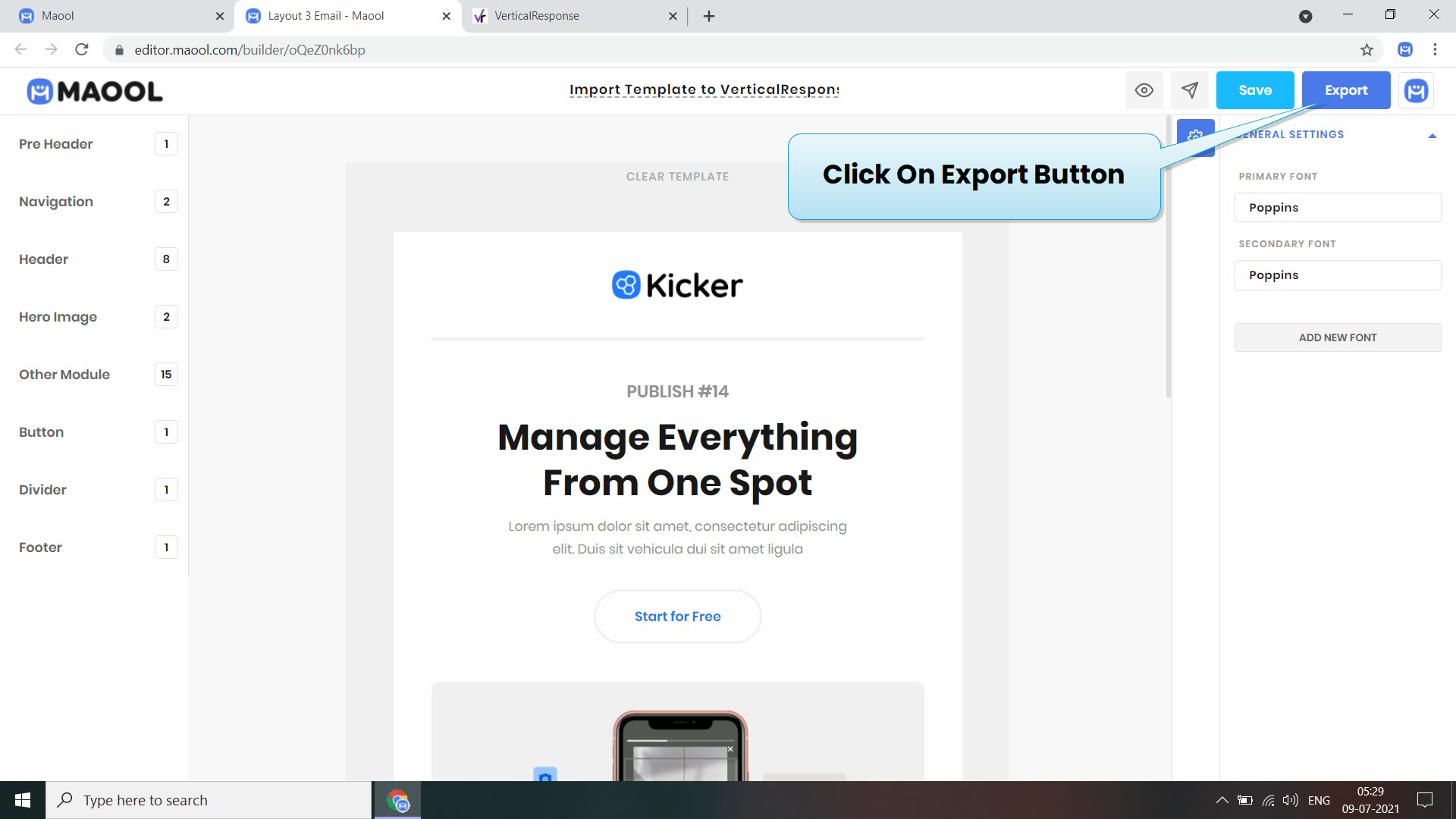 Then a pop-up window will appear. You will see a lot of ESPs (Email Service Providers) here. We want an html file, click on the html button.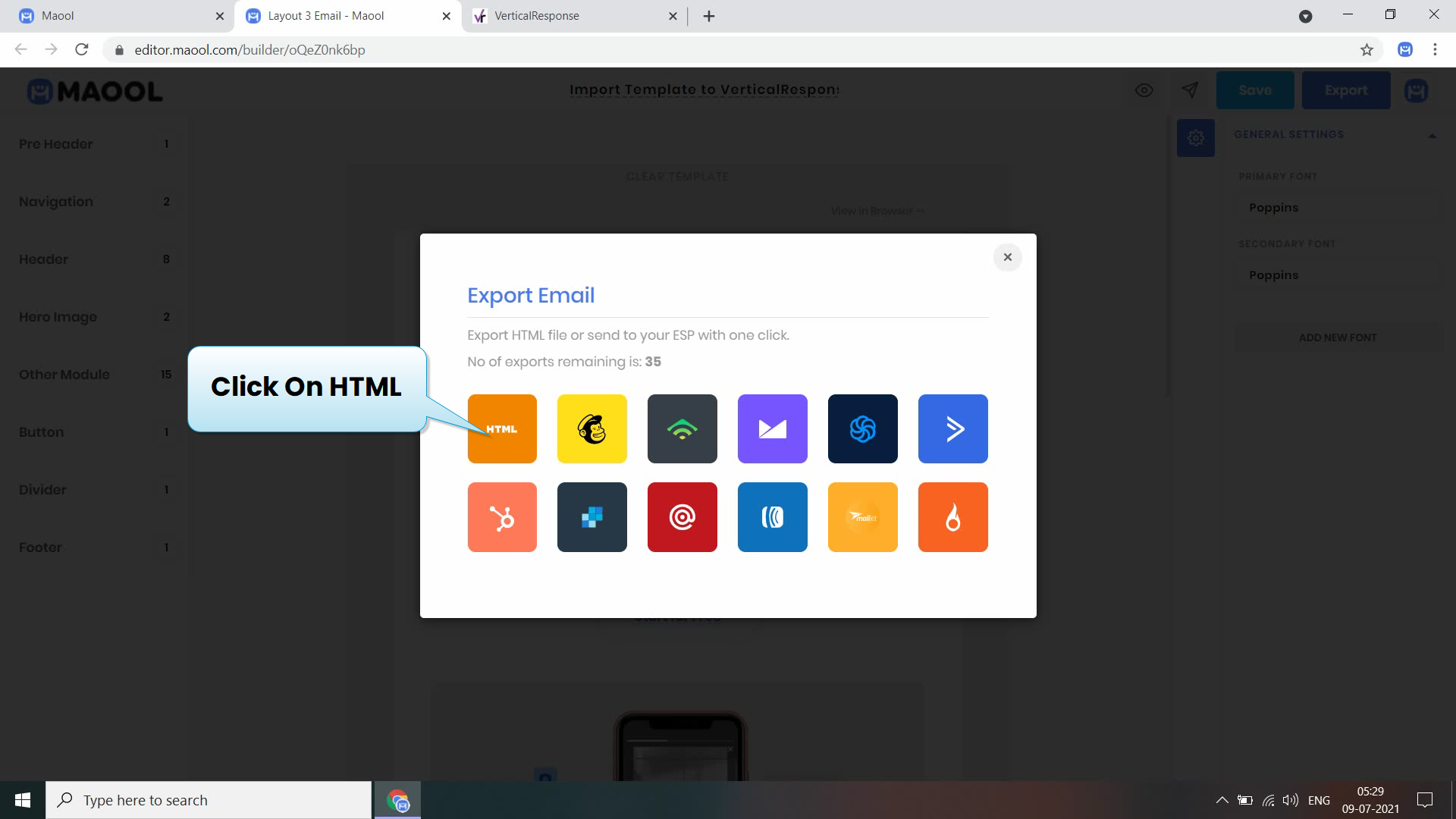 If you open this file in your browser, you should see the template you just created.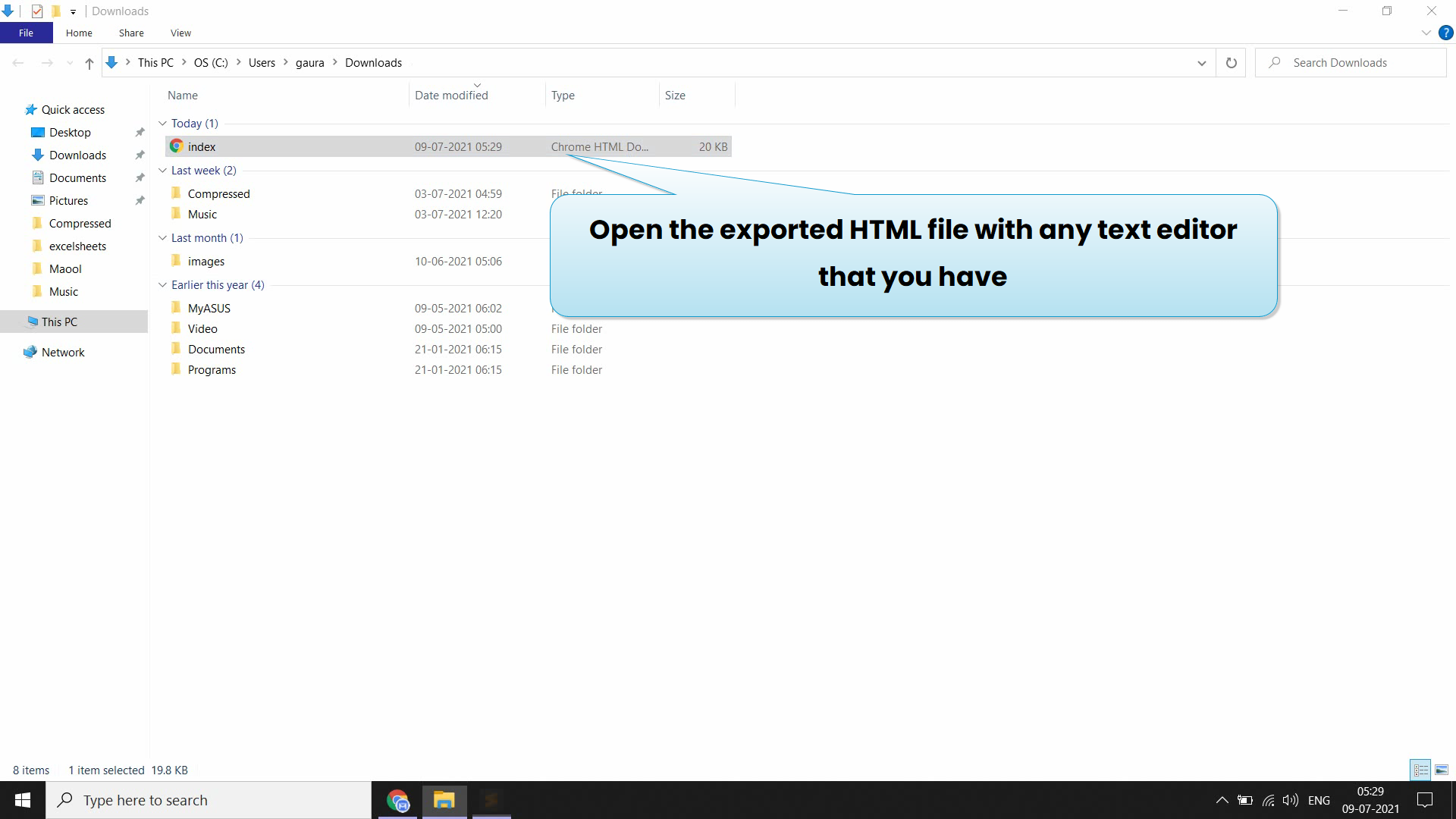 2. Create a new campaign in Vertical Response
Now Go to Vertical Response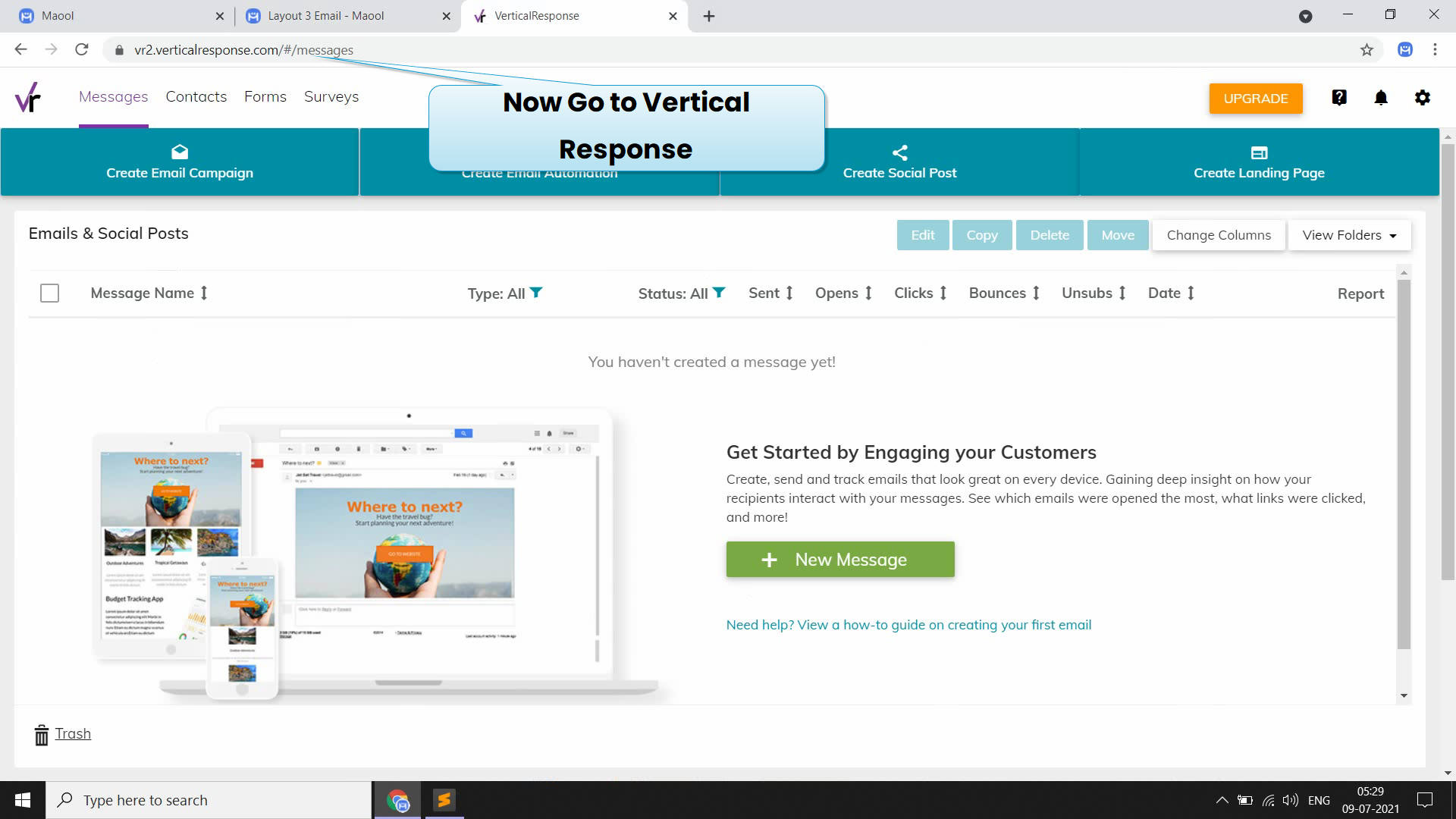 Then Click On Create Email Campaign on Top Left Corner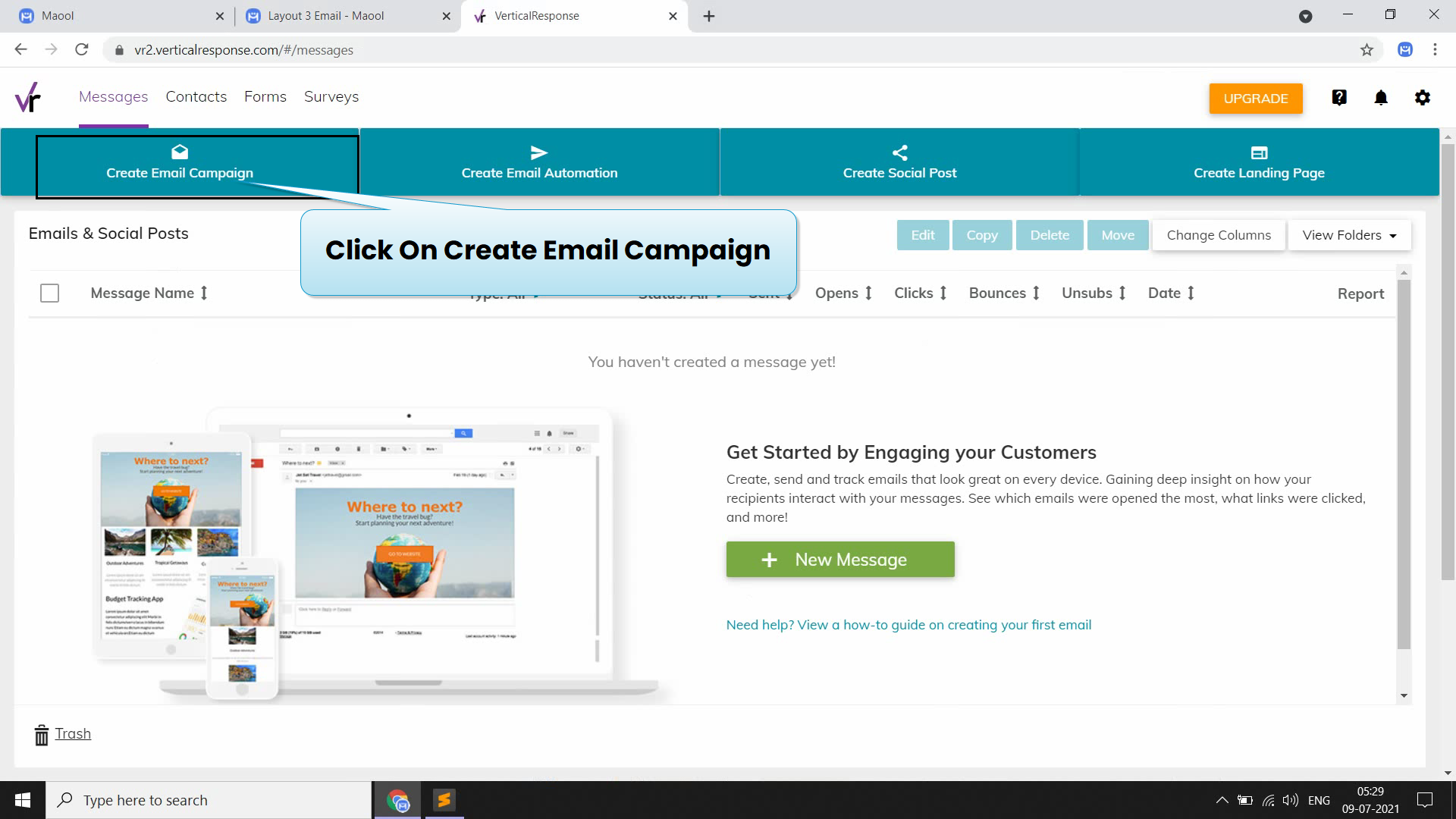 Then click on custom code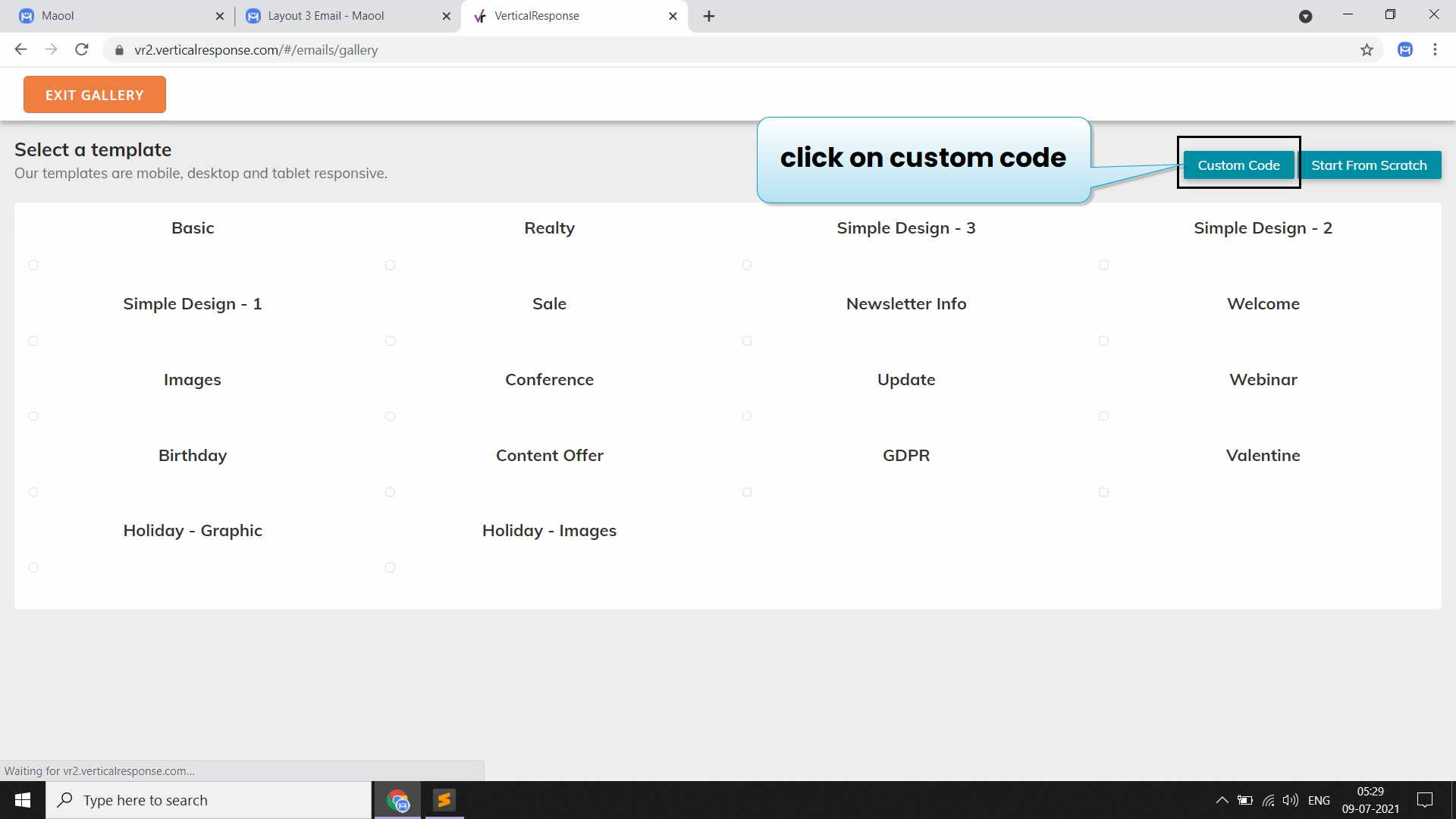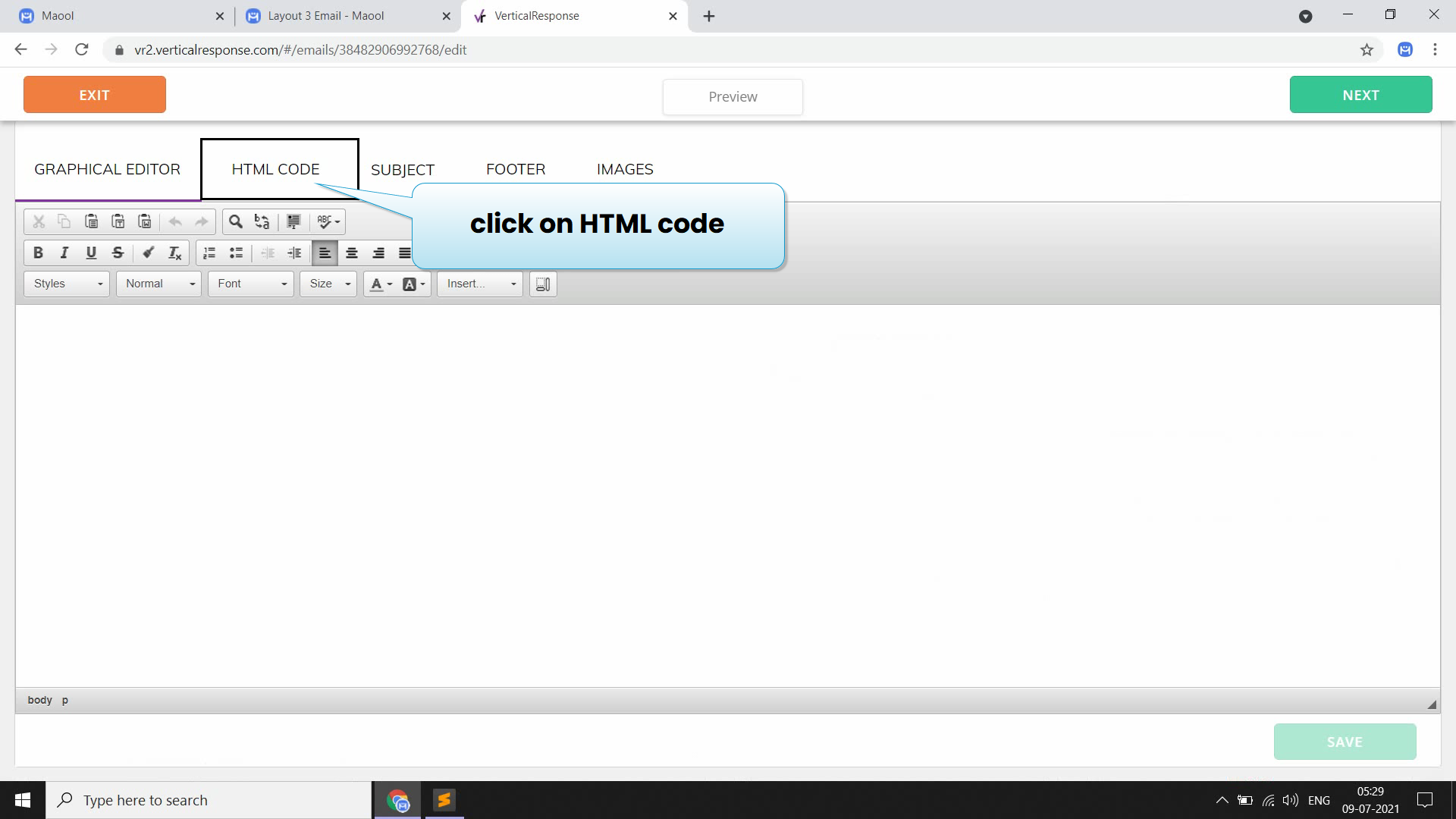 Then open HTMl File on Text editor after that select and Copy Code
Now Select the Already written Code in Vertical Response And Replace With Our New Code That We Copied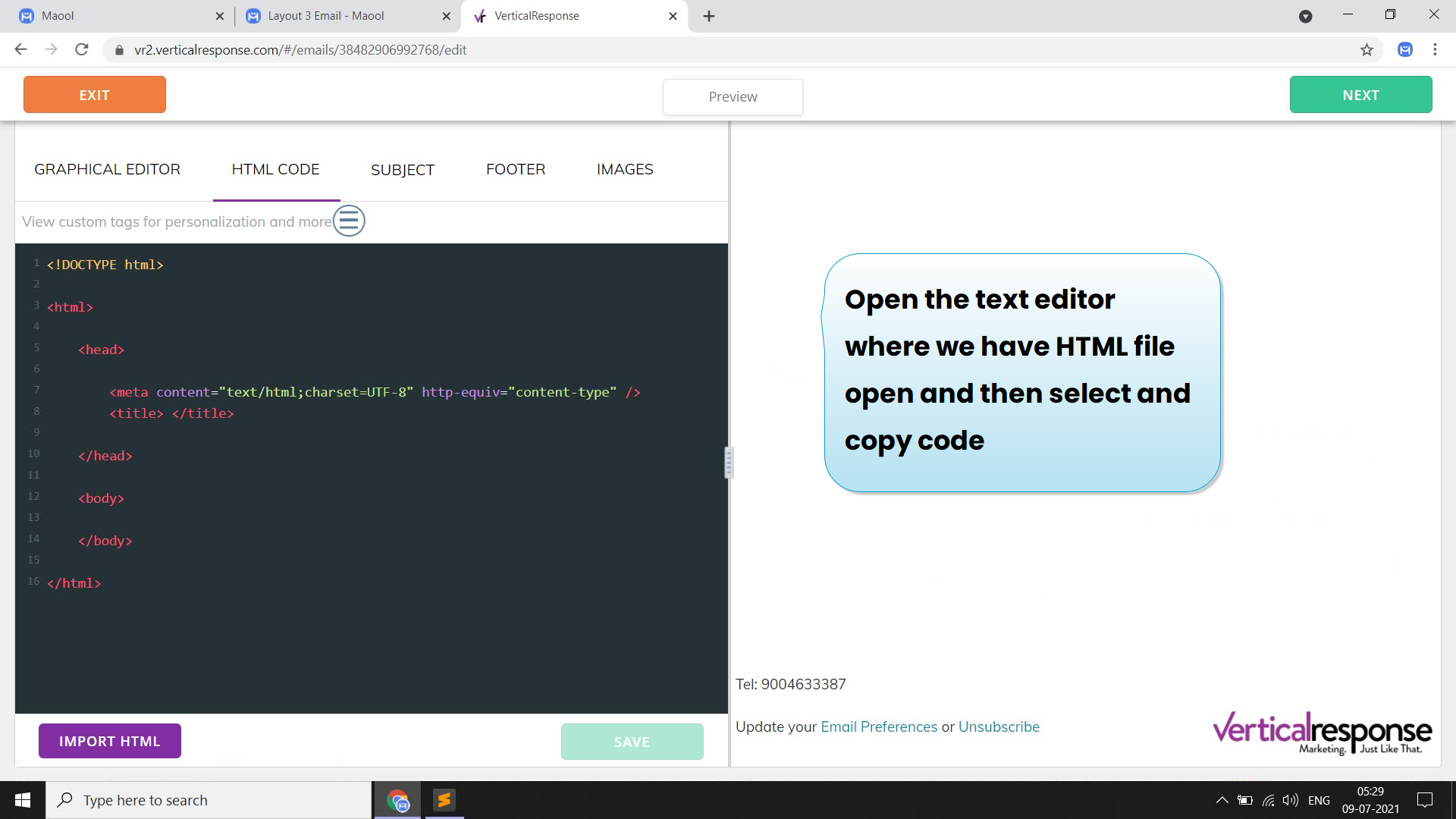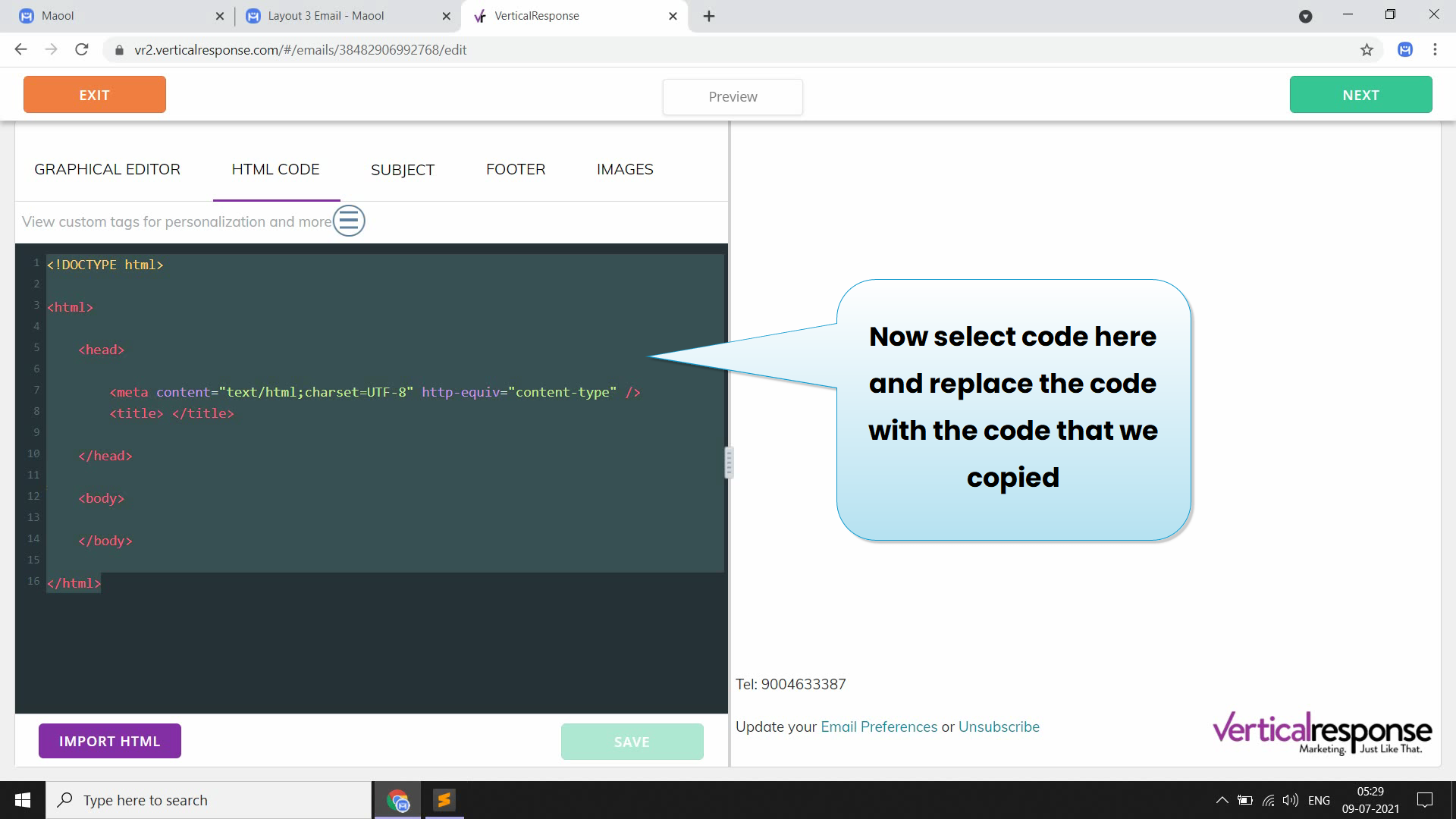 Now Click on save button to save the template
Now click on next and then click on preview (top center) to see template preview